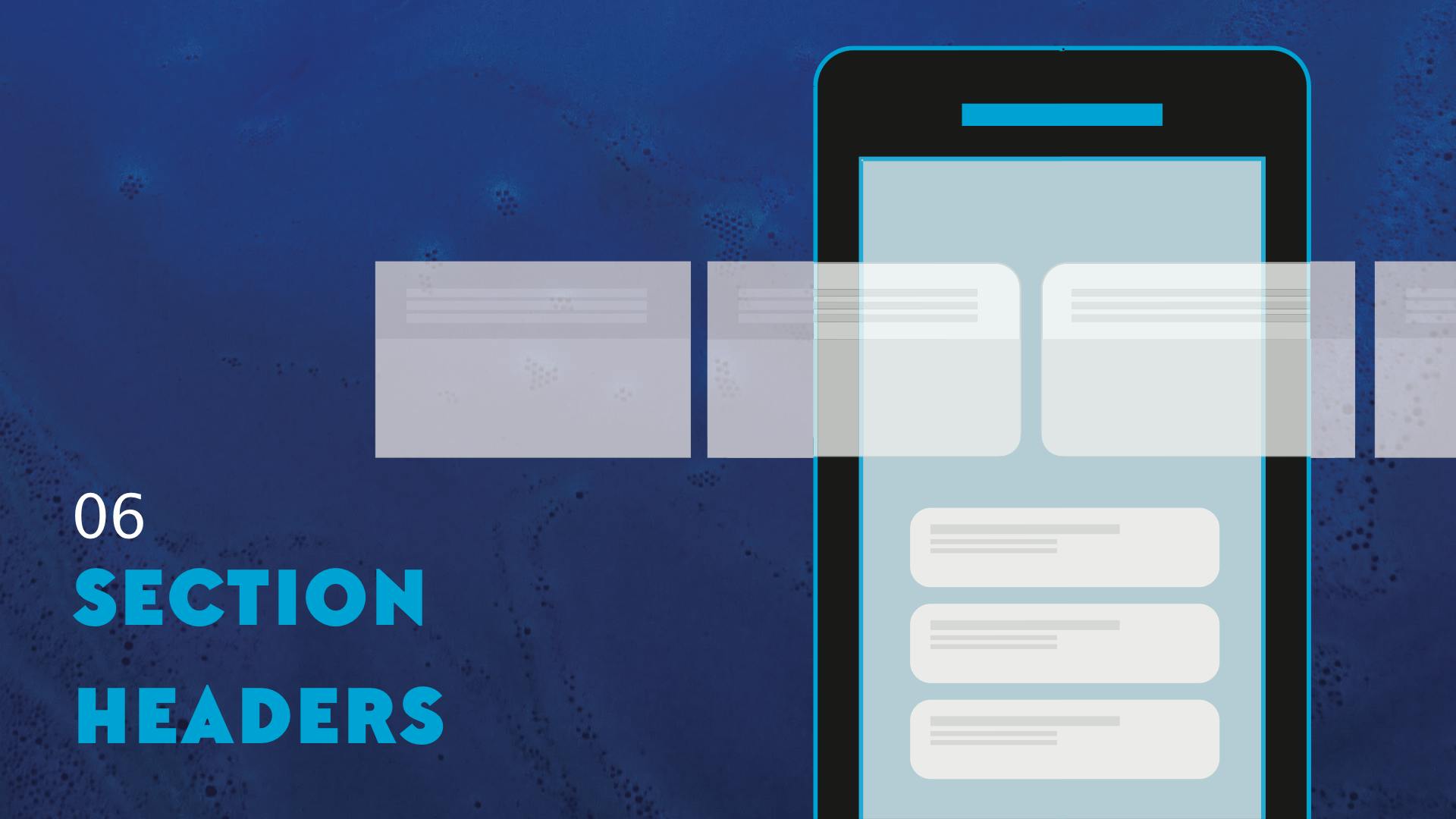 This video is only available to subscribers. Start a subscription today to get access to this and 486 other videos.
•

Section Headers

Episode #455 | 13 minutes | published on August 5, 2020 | Uses Swift-5.3, Xcode-12-beta2

Subscribers Only
In this episode we'll make a custom header view to give some of our sections a title. The approach we use here with compositional layout is more flexible than with UITableView. We'll start with a UICollectionReusableView implementation for our header, add the desired item to our layout, and then vend the desired view using the datasource's supplementaryViewProvider.